Please fill out the details
we will get in touch
The Most Outstanding Gardeners Harrow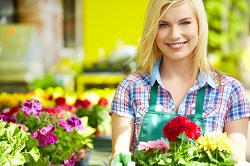 The sheer range of our reliable gardening options is what makes Gardeners Harrow stand out from the rest in the HA1 area. We are always competing to ensure that you never have to shop around different companies to cover each of your garden maintenance needs. We can provide one all-inclusive price for one all-inclusive package. Furthermore, we can render our services all year round! We can provide such a wide range of options because we only employ incredibly talented, passionate and reliable gardening professionals. Call now to learn more about our vast variety of options!
Kids Deserve a Safe Garden in HA1 to Play
If you've got children, you'll know just how much they love to play in the garden, come rain or shine! That's where a reliable gardening service would definitely come in handy. From lawn maintenance to planting, we can provide all you need to ensure your garden stays in top condition, no matter how many five-a-side matches your garden in the HA1 hosts this summer! Simply call up one of our professionals today and they'll talk you through all the options we have. You really can't go wrong with hiring us when it comes to looking after your garden!
Gardeners Harrow Can Tackle Any Challenge
Even if you've given up on rescuing your garden from overgrown weeds and heaps of dead leaves, you can count on us to take on the challenge! Our expert Harrow gardeners will never turn down a challenge, and are dedicated to providing a reliable gardening service, no matter how long the project might last. With proper garden waste removal and tidy up, they can ensure your front or back garden receives a new lease of life. Once everything is cleared, they can even give you some garden redesign tips, should you need them!
You Deserve a Beautiful Garden to Enjoy the Year Round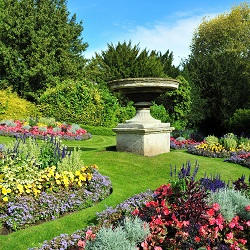 Dreaming of hosting the perfect summer party? Already planning the music and cocktails? Perhaps you'd better get the garden sorted out then! Is the patio looking dirty and a bit worse for wear? Then our patio cleaning service in HA1 will come in handy! Is the lawn looking a bit dead? Then our grass cutting options may be a good idea if you live in Harrow. If you think your flower beds are looking a little dowdy, then maybe some planting will be suitable for your garden. Whatever service you may need, our team will advise you on the best way to proceed.
Do You Find Yourself Short on Time to Take Care of Your Garden in HA1, Harrow?
It can be incredibly frustrating when you're trying to sort out the garden whilst balancing a busy family home. Even the simplest tasks such as lawn mowing can be stressful and daunting. That's why we offer a whole host of garden maintenance packages that can cover your needs on a regular basis. We have an array of gardening professionals in Harrow who are skilled, experienced and passionate about their job. You can trust them to take a weight off your shoulders and ensure your garden is properly cared for throughout the year.
Gardeners Harrow are Here to Help You!
If you're looking for a fast, trustworthy and reliable gardening service, then you've come to the right place! We only employ the most skilled and talented experts to be found in the HA1 district. Each of them is local to the area and is as passionate about gardening as we are. We hand pick only the most dedicated professional gardeners who can truly make a difference to your garden. Whatever you need, wherever you need it, we can provide you with the power to make it happen! Book our gardeners Harrow today!
Save
Save
testimonials
what customers say
Have you ever tried to do the hedge trimming yourself and realised you really shouldn't have bothered? Well I did and I truly messed it up. I had to call in Lanw Care Service Harrow to sort it out. They did more than correct my mistake...
Beatrice Lowel
These are the best gardeners I've ever hired. They do an exceptional job, my garden has never looked better. I would recommend to anyone in need of outstanding lawn care service.
Louis G.
Harrow Gardening Companies worked really hard to get the job done on time, very professional.
Adam Smith
My garden had turned into a real mess over the winter. It was in dire need of some professional help. I got that in the form of Harrow Gardening Companies. I did my research and settled upon this gardening company as the best firm for...
Jen M.
Despite us having a completely overgrown garden that was in desperate need of some tender loving care, Harrow Gardening Companies managed to get the complete landscaping job done really quickly. They were cheap but excellent. Really...
Michael Hastings
I had long looked for a garden maintenance team who could help me and I found what I was looking for with GardenersHarrow. Their team have been looking after my garden ever since and have done everything I've required. They have made my...
Nathan Oldfield
GardenersHarrow and the team that did the trimming and hedging work in my garden really did an amazing job. Everything was completed on budget, in a timely and efficient manner and to an exceptional standard. I have no problems...
Simon Joyce
My husband and I found we could no longer look after our garden ourselves. It is something we always enjoyed doing but as we got older it was harder to manage. We thought it best to hire someone to help us and Gardeners Harrow were...
Jenny
I've always thought that I could handle my garden cleaning tasks myself but then I started suffering with sciatica and it meant that bending down and doing more strenuous exercise got increasingly difficult. This is when I realised that...
Winifred Potter
The tree cutting service I hired was excellent and a good cost. I hired Lanw Care Service Harrow when some branches of a tree were hanging low over the garage roof. So to make sure there was no damage I thought it best to hire the...
Richard Gross